Our professional, inclusive and caring team is with you every step of the way, contributing to help achieve the financial goals of AAFP members and their loved ones for over 72 years.
AAFP Insurance Leadership
AAFP Foundation Board of Trustees
AAFP Insurance Leadership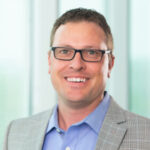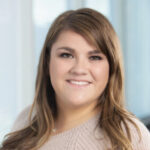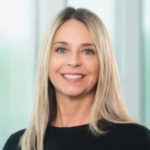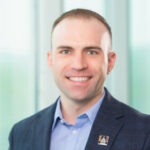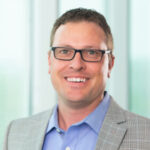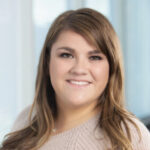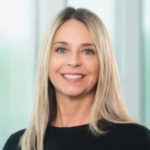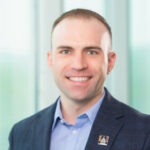 Jered

Darin

Jessica

Joy

Eric
AAFP Foundation Board of Trustees

Jered

Darin

Jessica

Joy

Eric

Eric

Eric

Eric

Eric

Eric

Eric

Eric

Eric

Eric

Eric

Eric

Eric

Eric

Eric

Eric

Eric
DAVID R. SMITH, MD, MPH, FAAFP
President
Waunakee, Wisconsin
Dr. Dave Smith retired in 2015 after a long career primarily serving a small community in east central Wisconsin. Throughout his career, Dave practiced the full breadth of family medicine, from the delivery room to the ICU to hospice and home care. The greatest reward for him was in the relationships built with patients and their families over decades.
Mid-career, Dave returned to school to earn an MPH degree, which supported his work for a large Wisconsin health system. While continuing clinical work, he also advanced to the role of vice president of care management and quality. He has twice served on the AAFP Foundation's Family Medicine Cares International delegation to Haiti and has been an AAFP Foundation Trustee since 2013.
President-Elect
Edmond, Oklahoma
Dr. Tomás Owens is director and practicing full-scope family doctor at INTEGRIS Great Plains Family Medicine, an Oklahoma City-area residency program. He is also the chair of family medicine and vice president of the medical staff officers at INTEGRIS Baptist Medical Center.
Tomás has been passionate about family medicine since his youth in Panama: He comes from a family of physicians, including his father (an internationally prominent family physician), mother, brother, nephews, and now his son. Tomás is currently the senior delegate for the Oklahoma chapter of the AAFP and served many years as OAFP president and delegate for the National Conference of Constituency Leaders. He is very active in teaching medical students and the public, and volunteers for several boards, his state medical association, and patient service projects in Edmond.
Vice President
Rochester, Minnesota
Dr. Jay-Sheree Allen is a board-certified family medicine physician committed to improving the health of millennials through primary care and preventive medicine. She is currently a Senior Associate Consultant in the Department of Family Medicine at the Mayo Clinic in Rochester, MN. As a National Health Service Corps scholar, she previously worked in a critical access hospital in Central Minnesota and was named a 40 under 40 Leader in Health by the National Minority Quality Forum.
Jay-Sheree is passionate about strengthening the connections between primary care and public health, especially through the use of media platforms. To that end, she has worked with ABC News Health, is an assistant medical editor for Hippo Education's Primary Care Reviews and Perspectives podcast, is the creator and host of the Millennial Health podcast, and is a recurring guest on Minnesota Public Radio. In addition to being the Treasurer, she is the Family Medicine Cares Workgroup Chair and has been instrumental in relaunching the Family Medicine Cares International Program in the Dominican Republic.
Treasurer
Uniontown, Ohio
Dr. Renee Markovich is the clinical associate director of the Cleveland Clinic Akron General Family Medicine Residency Program and an assistant professor in the Department of Family and Community Medicine at Northeast Ohio Medical University. She received her combined BS/MD from Youngstown State University and Northeast Ohio Universities College of Medicine in 1994.
Renee completed her residency at Phoebe Putney Memorial Hospital in Albany, Ga., and served as chief resident in her final year. She practiced full-scope rural family medicine, including obstetrics, at Community Memorial Hospital in Hicksville, Ohio, where she served one year as chief of staff. She has been active in her state Academy of Family Physicians and the Foundation, supporting student efforts and interest in family medicine.
Executive Director and Secretary
Leawood, Kansas
Heather Palmer always admired her father's career as an executive in the corporate world but knew her future was headed in a slightly different direction. She pursued two master's degrees – nonprofit management from American University and business from Marymount University – but it was during her first job after graduate school that things really began to click.
As director of the North Carolina Academy of Family Physicians Foundation, Heather fell in love with family medicine. Since then, she's used her expertise in development and fundraising, along with a deeply personal commitment to the well-being of others, to work toward ensuring all people can access medical care and raise healthy families.
Executive Vice President/CEO, AAFP
Leawood, KS
Shawn Martin serves as executive vice president and chief executive officer for the American Academy of Family Physicians, the medical specialty organization representing 136,700 family physicians and medical students nationwide.
Shawn has served on the National Quality Assurance Coalition Patient Centered Medical Home Advisory Board, the Agency for Healthcare Research and Quality Practice Transformation Advisory Board, and the Hospital and Facilities Accreditation Program Patient-Centered Medical Home Advisory Panel. His leadership roles include a six-year period as chair of the Health Coalition on Liability and Access. He also is an active member of the Patient Centered Primary Care Collaborative, where he has served in several official leadership roles since its inception in 2006.
Physician Trustee
Bedford, TX
Dr. Justin Bartos has been practicing family medicine in Texas since 1985, when he began working with a small group practice, North Hills Family Medicine. He is a former owner of Bishop Davies Nursing Center and also founded Bishop Hospice. In 2011, he joined MCNT, now USMD, a subsidiary of OPTUM Health Care, to focus on senior care.
Justin became hooked on the international mission of the American Academy of Family Physicians Foundation after three trips with the Family Medicine Cares delegation to Haiti. In addition to his AAFP Foundation leadership, Justin serves on the Board of Directors for the Texas Academy of Family Physicians Foundation. He is a past president of the Texas Academy of Family Physicians and was the 2012 TAFP Family Physician of the Year.
Corporate Trustee
Swiftwater, Pennsylvania
Angie Bricco has combined her passions for science, health care, and helping others to serve as a public health champion over the course of her career. Currently, she is senior director of public affairs at Sanofi Pasteur, leading population health improvement initiatives across the vaccines, diabetes, and cardiovascular business areas. Her early interest in medicine led her to earn a B.S. in life science from Penn State University and ultimately pursue a career in pharmaceuticals.
After spending her foundational years in Sanofi Pasteur's sales and marketing department, Angie's passion for helping others moved her into new product development, where she saw the first conjugate meningococcal vaccine for the U.S. come to market. Following this milestone in her career, she pursued an MBA from Saint Joseph's University, which resulted in subsequent progressive leadership positions at Sanofi Pasteur.
KEITH L. CALLAHAN, MD, MBA, FAAFP
Physician Trustee
East Greenwich, Rhode Island
Dr. Keith Callahan is a solo-practice family physician and clinical associate professor of family medicine at the Warren Alpert Medical School of Brown University. Keith currently supervises Alpert Medical School students during their family medicine core rotation; is serving his second term as president of the Rhode Island Academy of Family Physicians; and is the founding editor-in-chief of "Rhode Island Family Medicine."
At the start of his career in Chicago, Keith held a wide variety of clinical, educational, administrative, practice management, and advocacy roles. Since moving to Rhode Island and opening a private practice, he has maintained his commitment to medical education, taking on new leadership and advocacy roles. Keith leads the Rhode Island Academy of Family Physicians State Advocacy Day, represents national family medicine interests during the Family Medicine Advocacy Summit in Washington, D.C., and serves a member of the Rhode Island Medical Society Board of Directors.
MARY F. CAMPAGNOLO, MD, MBA, FAAFP
Academy Trustee
Bordentown, New Jersey
Dr. Mary Campagnolo is a family physician in Bordentown, New Jersey. Campagnolo has practiced family medicine for 35 years, currently at Virtua Primary Care of Mansfield. In addition, she serves as medical director of Virtua Medical Group Value Based Programs and Payer Contracts. In this role, she oversees collaboration with commercial and government health insurers.
PATRICK FALVEY, PHD, DSC, FACHE
Dr. Patrick Falvey has a strong interest in and advocacy for the critical role of primary care in quality, efficiency, and value-based care. As both an executive in large health systems and a researcher, Patrick has worked extensively to support strategy around primary care's role in leadership, access, growth, clinical improvement, clinical trials, and philanthropy. Patrick also researches the important role of philanthropy and foundation work around engaging donors and linking donors' interests to key organizational priorities. He currently serves on several healthcare-based non-profit foundation boards. Patrick is the chief operations officer for Baptist Health System, based in Louisville, Kentucky. His responsibilities include hospital operations, pharmacy, laboratory, clinical quality/safety, philanthropy, clinical research, behavioral health, analytics, supply chain, and facilities/construction. Patrick is a Fellow of the American College of Healthcare Executives.
Corporate Trustee
Summit, New Jersey
Dr. Ashesh Gandhi is Executive Director of Medical Affairs for the Americas region at CSL Seqirus and is responsible for the implementation of the medical affairs strategy focused on influenza disease prevention. Ashesh completed his Doctor of Pharmacy degree at Mercer University College of Pharmacy and his pharmacy practice residency and clinical research fellowship at the University of Illinois, Chicago. Ashesh' s interests includes managing a non-profit organization for an ultra-rare disease, helping patients adhere to their medications, educating health care providers and individuals on the importance and effectiveness of vaccines, ensuring access of vaccines in underserved populations, and volunteering with his therapy dog at local hospices and mass vaccination clinics.
Ashesh grew up in Kenya which helped drive his passion for the need of universal medical care and the importance of health prevention programs.
Physician Trustee
Sheboygan Falls, Wisconsin
Dr. Andrea Gavin began her career in family medicine in Plymouth, Wis., in 1991. In addition to providing heartfelt, comprehensive care to her patients, she gives back to her community through her active participation in community and non-profit boards and local fundraising activities.
After being named Wisconsin Academy of Family Physicians Family Physician of the Year in 2001, Andrea became active in organized medicine on the WAFP Board and Foundation. This, along with participation in the Aurora Health Care Foundation and AAFP Foundation activities, has given Andrea a passion for philanthropy. She is especially interested in fundraising activities that support the family medicine workforce and those who work to decrease health inequities.
GAIL GUERRERO-TUCKER, MD, MPH, FAAFP
Academy Trustee
Safford, Arizona
Dr. Gail Guerrero-Tucker advocates on behalf of family physicians and patients to inspire positive change in the U.S. health care system.
Gail is affiliated with Gila Valley Clinic in Safford, Arizona, as well as Mt. Graham Regional Medical Center in Safford. She graduated from the University of Arizona College of Medicine in 2002. She spent 20 years working in the banking industry before attending medical school in 1997. 
She helped the Arizona Academy of Family Physicians (AzAFP) plan its first-ever Health Equity Conference in 2019. Gail was also a presenter at the 20th Southwest Nephrology Conference in Phoenix in 2020 and continues to serve as their "Family Doc" speaker at many engagements. She currently works with the National Kidney Foundation on micro-learning events.
Gail served as the Arizona Academy of Family Physicians (AzAFP) President from 2019-2020. She currently serves on the AzAFP Diversity Task Force and Legislative Task Force and on the AAFP Commission on Quality and Practice as the Board Liaison. 
KRISTINA LAGUERRE, MD, MPH
Physician Trustee
Philadelphia, Pennsylvania
Dr. Kristina Laguerre is a board-certified family physician practicing in West Philadelphia and serving as a clinical assistant professor in the Department of Family Medicine and Community Health at the University of Pennsylvania. Kristina completed her residency training at Southern Hills Hospital in Las Vegas, Nev. where she served as chief resident and was actively involved with the AAFP as a resident leader. Kristina's passion lies in community health and providing primary care to underserved populations. She is also enthusiastic about medical education and enjoys working to strengthen the family medicine pipeline.   
NADA MLINAREVICH, MPH, BSN
Corporate Trustee
Chicago, Illinois
Nada Mlinarevich's desire to help others and promote health and wellness, along with her innate curiosity and thirst for knowledge, continues to guide her personally and professionally.
Nada started her career in healthcare providing bedside nursing care on a neurology unit at a community hospital, and quickly realized she had a passion for advancing medicine and clinical research. This passion led to a decade of work in academics, where she specialized in translational research.
Nada's focus on innovation and helping others at a population level drew her to Exact Sciences; once there, she led a large diagnostic clinical study that resulted in FDA approval of the first multi-target stool DNA test for colorectal cancer screening. Currently, she is director of medical affairs at Exact Sciences, leading thought leader engagement across the screening business unit.  
Public Trustee
Washington, D.C.
Marci Nielsen is a seasoned health policy executive with broad experience in federal, state, association, and academic leadership. After serving as a staff member for one U.S. senator and two Kansas governors, Marci currently leads a statewide COVID-19 testing strategy for Kansas. She also co-founded a successful COVID-19 symptom checker mobile app.
Previously, Marci served as CEO of a D.C.-based national primary care association; directed the health care agency for the State of Kansas; served as vice chancellor of public affairs and in faculty positions at the University of Kansas Medical Center; lobbied health issues for the AFL-CIO in Washington, D.C.; and served in the U.S. Army Reserves and Peace Corps. Her vast volunteer work includes co-founding and serving as the chief health officer for the CVKey Project and currently serving on the Board of Directors for the National Academy for State Health Policy (Center for Health Policy Development). She has also served in advisory roles for multiple national and state healthcare and public health organizations.
Public Trustee
Saratoga Springs, Utah
Jake Sangster currently serves as a senior strategy consultant for Intermountain Healthcare. In his role, Jake advises the senior leadership team on initiatives such as digital health growth, primary care strategies, multi-payer partnerships, and value-based care expansion. Jake completed his undergraduate degree in Healthcare Administration from Brigham Young University Idaho and his master's degree in Health Policy and Administration from the Pennsylvania State University. Jake's career has been spent building and fostering relationships between healthcare organizations to improve healthcare access, optimize service delivery, and achieve strategic alignment.
Jake grew up in a small town in southwest Montana. Being raised in a rural area, Jake experienced the essential role a family physician plays in improving and maintaining healthy communities. These experiences have drawn him to the work of the AAFP Foundation to advance the field of family medicine. 
CHRISTOPHER WATSON, MD, MPH
Public Trustee
Saratoga Springs, Utah
Dr. Christopher Watson is a board-certified Family Medicine Physician practicing full scope family medicine including surgical obstetrics. He is currently a Core Faculty Member at Ascension St. Vincent's Family Medicine Residency Program in Jacksonville, Fla. He is currently active in the American Balint Society and the Florida Academy of Family Physicians (FAFP) Justice, Equity, Inclusion and Diversity Task Force. Christopher is a Teach For America Alumni as well as a National Health Service Scholar. Christopher served as student and resident member to the American Academy of Family Physicians Foundation Board of Trustees. He is currently a faculty member in the Foundation's Family Medicine Leads Emerging Leaders Institute. Christopher has an array of interests in primary care including maternal health, men's health, and transgender health. He is interested in creating safe spaces that promote inclusion and diversity. 
Resident Trustee
Greenville, South Carolina
Dr. Joseph Laterza is chief resident at Prisma Health's Family Medicine Program in Greer, S.C. Joseph immediately enlisted into the Navy after high school and after five years of service, attended college where he received a bachelor's in healthcare administration. Prior to medical school and residency, Joseph worked as an emergency room technician and medical assistant in the Melanoma & Skin Center at MD Anderson Cancer Center. In residency, he learned the importance of medical student and residency education and created LGBTQ-focused curriculum and elective rotation.
Being a US Navy veteran, a member of the LGBT community, and a first-generation Mexican American college graduate, Joseph strives to serve underrepresented communities. Dr. Laterza's professional interests include LGBTQ health, transgender hormone therapy, HIV pre-exposure prophylaxis, and leadership development. These interests have provided him with opportunities to obtain leadership positions within his residency program and also as a member of the South Carolina AFP chapter, and as a 2022 Family Medicine Leads Emerging Leader Institute scholar. 
MADELINE STANDBRIDGE, MS-4
Student Trustee
Piney Flats, Tennessee
Madeline Standbridge is a fourth-year MD/MPH student at East Tennessee State University-Quillen College of Medicine. Growing up in Central Appalachia, she has witnessed firsthand how inequitable the healthcare system can be. Prior to attending medical school, Madeline completed a year of service with AmeriCorps at a Federally Qualified Health Center in Pittsburgh, PA. This made her fall in love with Family Medicine and how it can be a vehicle for so many levels of change. Since attending medical school, she has been very involved with her school's Street Medicine Interest Group, Family Medicine Interest Group, and state and national level AAFP.
Madeline cares deeply about providing equitable, stigma-free care to underserved populations, empowering others to play active roles in their communities, and creating as many entry points into healthcare and medical education as possible. These values have directed her current involvement with FMIG and the AAFP and will continue to guide her goals as the AAFP Foundation Student Trustee.
RECEIVE A FREE
PERSONAL CONSULTATION.
Contact Information

AAFP Insurance Services
Attn: Policyholder Services
PO Box 7470
Leawood, KS 66207-0470

Phone:
(800) 325-8166
Email Us

Hours of Operation

Monday through Friday
8:30 AM – 4:30 PM Central Time